A couple revealed their "military schedule" for organizing their home and caring for their triplets, who are seven months old. After two rounds of IVF, Rachael and Chris Winterton of Eastbourne, East Sussex, welcomed Jude, Lily-Rose, and Esme last August. Eastbourne residents Rachael and Chris Winterton traveled to Cyprus for a fertility treatment, but they weren't prepared for it to be so effective. Lily-Rose, Jude, and Esme are the three cubs the couple refers to as "little Winnies." Rachael, 28, who gave birth in August of last year, has disclosed the exact minute-by-minute regimen she and Chris, 29, must now adhere to.
Rachael acknowledges that at initially it was challenging to feed three mouths every few hours, but they have now established a rhythm. The most crucial part of their daily schedule is bedtime, followed by naps, walks, games, feeding, bathing, and storytelling. Chris and I haven't gotten any sleep since the trio was born, she claimed. It's difficult, because I'm constantly moving. Just chasing after kids all day caused me to lose all my weight, I believe. We only survive because of our extremely rigid daily schedule. It's all so meticulously timed and arranged that it almost seems like a military administration. When she and mortgage advisor Chris awaken at 6:30 a.m. to begin feeding the children, Lily-Rose goes first because she is the youngest she's the fastest.
Then we would exchange positions while one of us kept them amused and the other changed into new clothing, Rachael explained. Because I'm on maternity leave, Chris leaves for work while I stay home, but he always returns to help with lunch. They scheduled 30-minute naps during the day, with breaks for food and playing. They all adore their Jumperoos, and I sing to them nonstop throughout the day. They particularly enjoy it when I sing while using sign language. Every night we have story time with heartfelt literature. Esme was prepared to wait, so Lily-Rose and Jude needed to take showers first. She has undoubtedly the most patience. At 6:45 p.m., we dropped them off, and then it was time for us to get ready and have dinner before a very early night and it all started again. Chris was forced to give up golf to help, and despite the increasing workload, the new parents enjoyed themselves.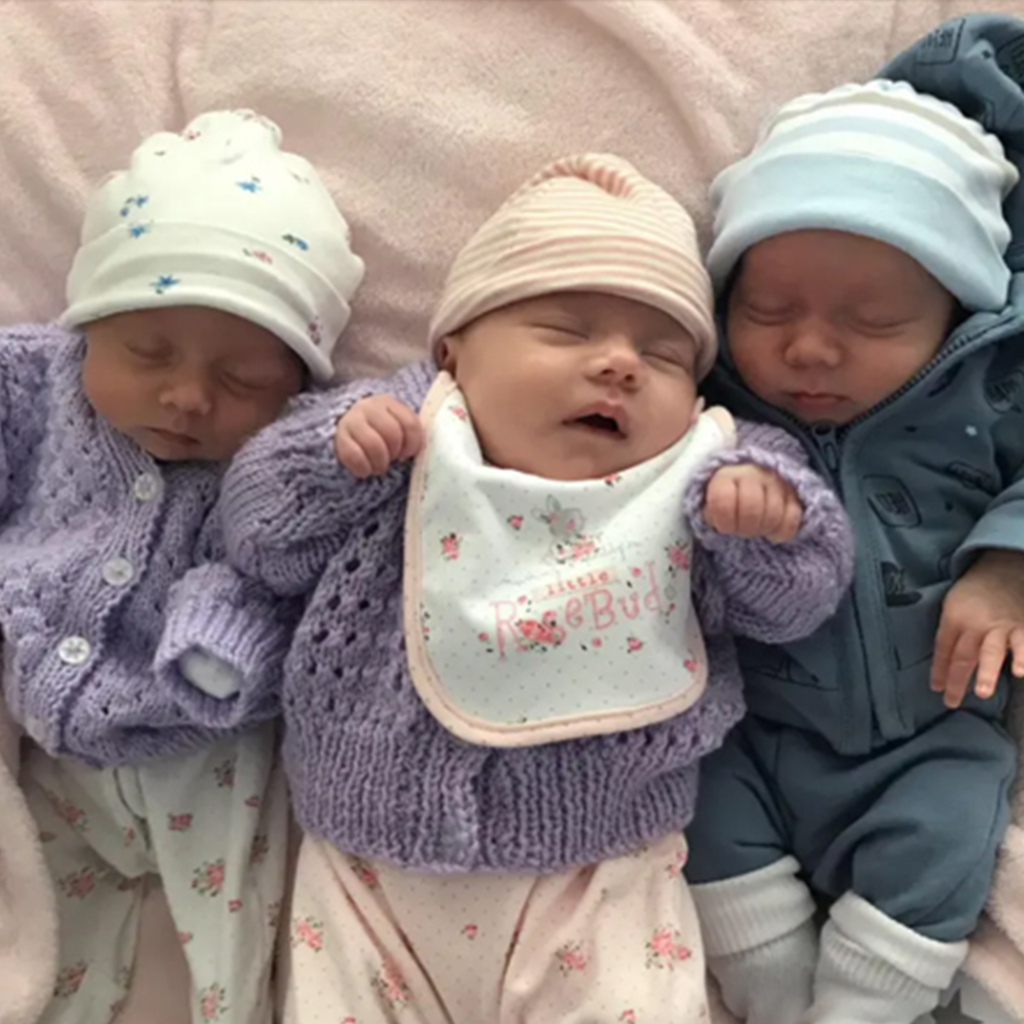 As a new mother, the work is "three times harder than you'd imagine, which is a little irritating," says Rachael. But I'm not going to change it for anything. In addition to working three times as hard, we also experience three times as much happiness, smiles, and love. After a second round of I.V.F., which cost a total of £11,500 and they were expecting at least one would give birth, they ultimately had triplets. Although all three were beginning to grow, Rachael delivered the triplets via C-section at 33 weeks, with a total combined weight of just 11lb 3oz. They were released from intensive care after 2.5 weeks, and while being young, they are already experiencing all of their milestones.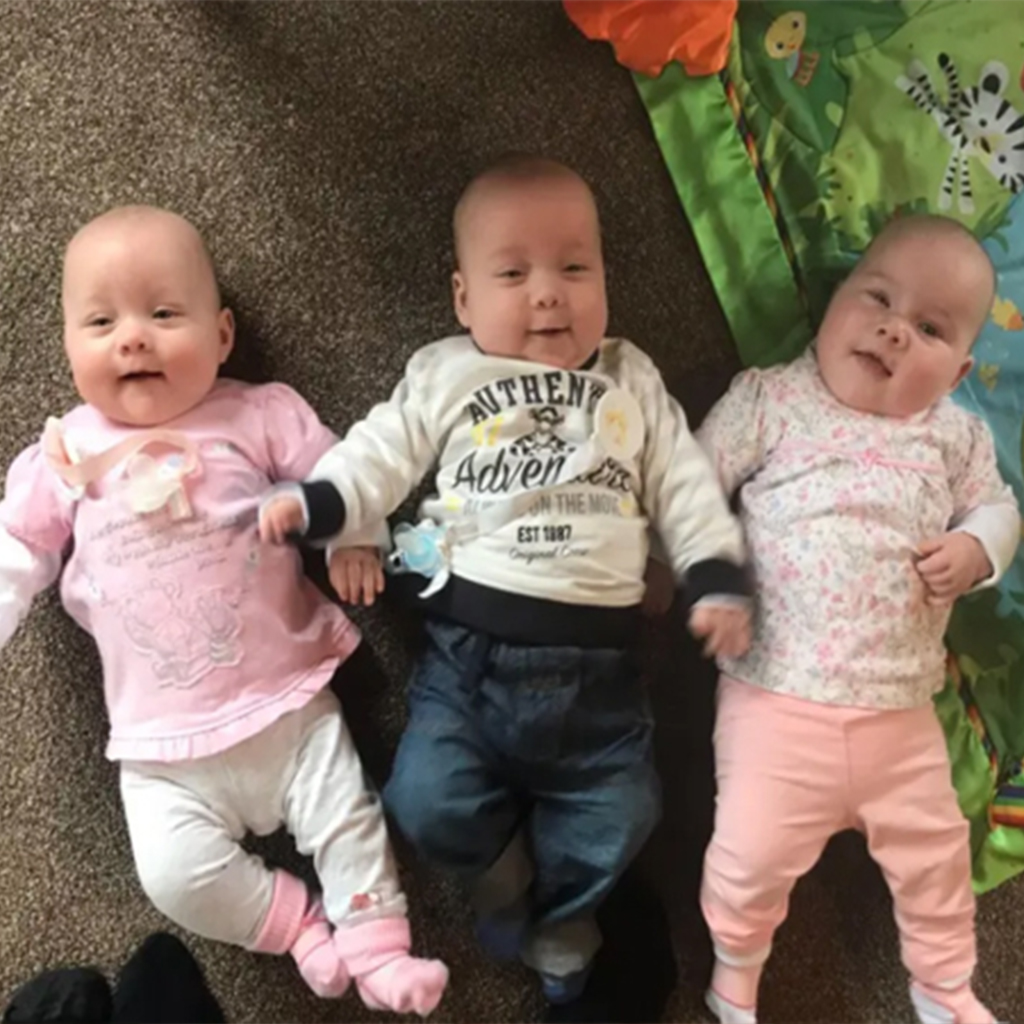 Esme is normally quite cool and collected, but occasionally she turns wild and likes to roar at us, according to Rachael. Lily-Rose is a sensitive girl; she enjoys mingling with others, but she also experiences fear easily. Jude is also the most sly little monkey. He's a typical boy who enjoys it when you blow raspberries, even though I know I shouldn't say it. They are all our little Winnies, and we are very proud of them all.