Bryan got married in July 2013. In March 2014, we started trying to have a baby, hoping every month for good news. We hope to see 2 red lines, but all hope has not come yet. After a year of trying with no results, we decided to go to the doctor and find out if something was wrong, or we just needed to give it more time. To prepare for what it takes to have a baby.
After 2 months of using the method Fᴇʀᴛɪʟɪᴛʏ ᴅʀᴜɢ despite trying but no results. And after 6 months, we decided to try other methods to see if it worked. And the next decision in the journey to find a baby is to have an IUI, where they will take the Sperm and then place them in the woman's uterus. Helping Sperm access eggs faster and easier, the chances of conception will be shortened and higher. But then luck once again did not smile, we again failed in this new measure.
That's not why we gave up the idea, my wife and I continued to try IVF, but the cost for it was too high, we don't have enough money to do it now. We then paused for a while to accumulate money to implement this new measure.
In June of 2017.  After doing egg retrieval we learned I had 18 eggs, and 17 fertilized. We waited over the next 5 days to find out if all the ᴇᴍʙʀʏᴏs we got would continue to grow. By the 5th day when we went in for transfer we learned we had 7 left, and only 4 had high ratings. After many tears we decided to transfer 2 ᴇᴍʙʀʏᴏs, hoping 1 would take. We then had to wait 10 long days to find out if it had worked. A ʙʟᴏᴏᴅ ᴛᴇsᴛ told us our prayers had been answered, we were pregnant! Our first ultrasound was 2 weeks later.
When I was examined, my wife and I were informed that there were 2 embryos, but the 2 embryos did not develop equally well. There are 1 small and 1 large embryos, small embryos are more at risk. But luck has come, after 1 week of returning to the ultrasound to listen to the heartbeat, the doctors at the clinic have informed that not only 1 but 2 heartbeats are beating. We were very excited! We finally shared the news with the family. When I was 13 weeks pregnant, we informed our friends. It is very special. The amount of love we received was amazing. I've had a wonderful pregnancy, feeling great, feeling the boys moving and can't wait to see them as I approach 36 weeks.
I'll enlarge the lungs of the boys when I'm 26 weeks pregnant, just in case. The day following Christmas, I visited a hospital. I found out I was getting contractions every three minutes after being monitored. Four hours later, "Oh my god, my water!" I panicked because I sensed something was very wrong and that this wasn't right.
The medical staff examined me and the baby to determine if we both had the letter "F." I gave birth to our miraculous child 24 hours later. But we're terrified. Since we have been anticipating these children for such a long time, by the time they are 27 weeks along, we are aware that the possibility of an early delivery can be frightening.
Maddox, weighs 2.1 pounds. Beckett, 2.5 pounds. The nurses and doctors rushed them to the NICU. They are small and fragile and face many difficulties, but they are perfect, with 10 toes, 10 fingers and small noses. We are so grateful to be able to go home and live the life we have always dreamed of with our perfect children.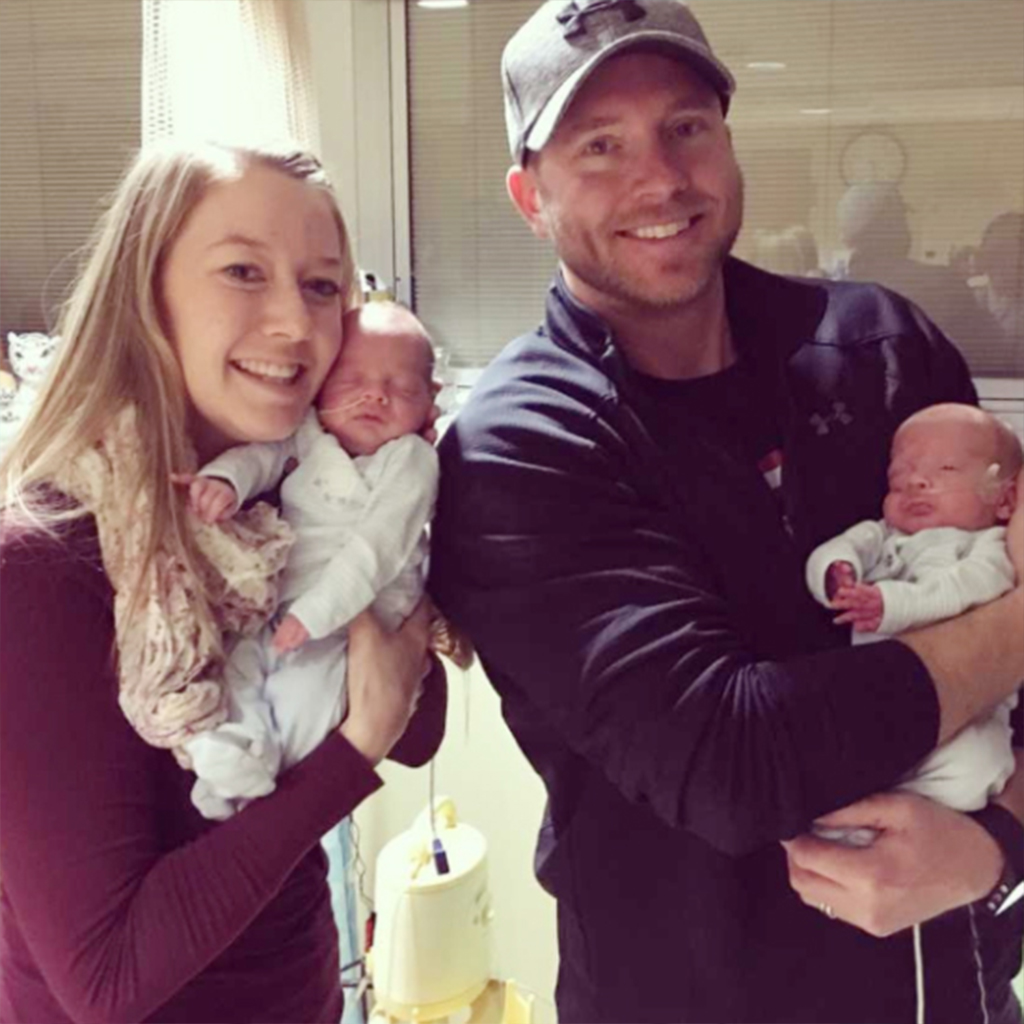 Our hope in sharing our story is to inspire and give hope to those suffering from infertility. It's hard, it's hard. Love, strength, never giving up and staying true to our beliefs have brought us to this point. We wouldn't be the parents we are today to these boys if it weren't for what we went through to have them. We couldn't have imagined our lives or journeys going any other way, and we are forever grateful for your presence in our lives, and for all the loving support from everyone.