A family has beaten the odds and welcomed a third generation of twins into their family. Ethan and Eilidh were born to the delight of their parents Derek and Ashley Whitton, who both 30.
Mrs Whitton has two 21-year-old twin sisters, Brogan and Robyn, and her mother, Jacqueline Glennie, has a twin sister, Elizabeth McKenzie, who completes the third generation.
Although she was shocked to discover she was expecting twins too, Mrs Whitton revealed it had been 'predicted' to happen.
A physic told her just two years ago that she would have the same destiny as her mother and grandmother when she gave birth to her own two darling bundles of joy.
She said: 'It's very unusual for three generations of a family to have twins and it was a complete shock to us, I would never have believed it if you'd told me this a year ago.
'I actually went to see a psychic two years ago before I was pregnant and she said to me that I would have twins and I was just like "uh huh, OK" because I don't really believe in all that psychic stuff.
'When I did get pregnant, I had really horrible morning sickness at seven weeks, so my doctor sent me for an early scan.' The scan revealed two heartbeats, and that was the first time I learned I was expecting twins.
'We all had a good laugh about it – the psychic was right all along.'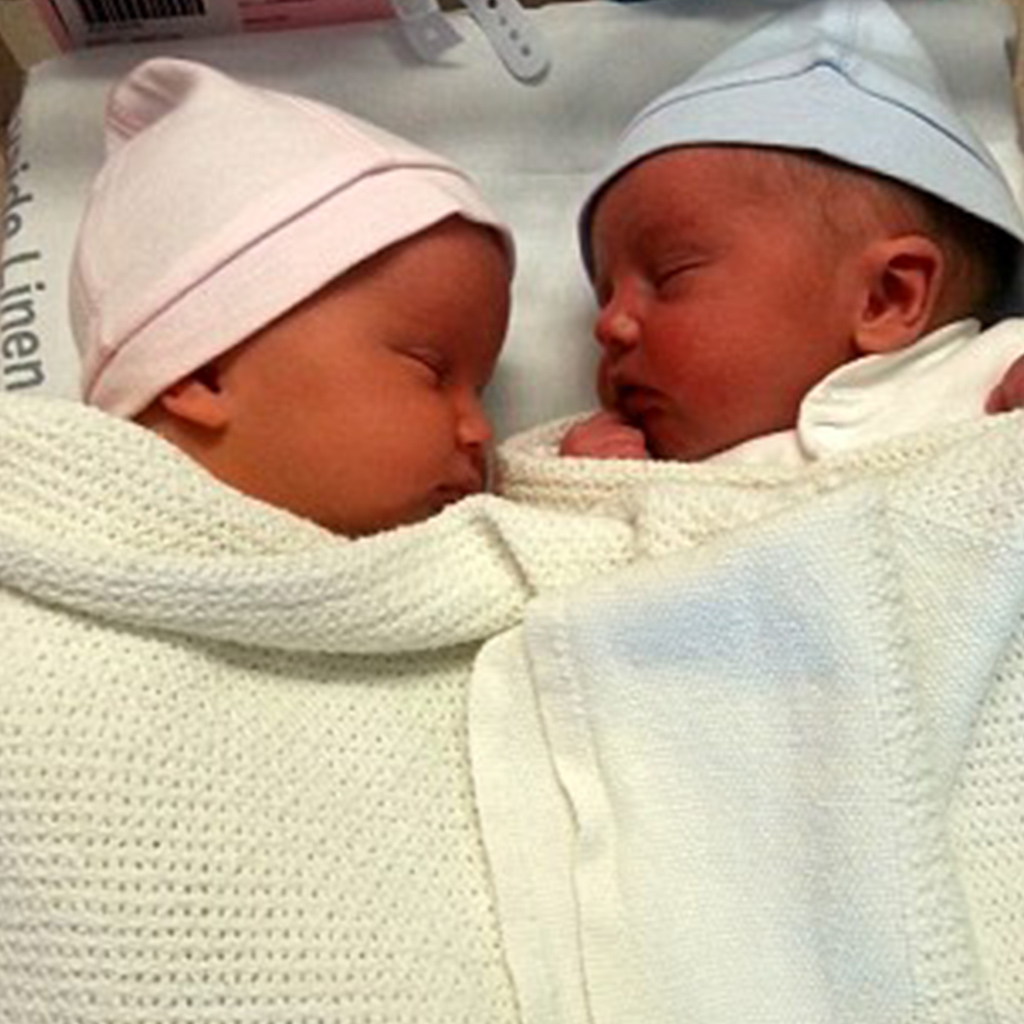 Ethan, who weighed 5lb 5oz at birth, and 6lb 10oz Eilidh were born at at Ninewells Hospital, in Dundee.
Despite the fact that they have settled in, Mrs Whitton confesses that they may need to relocate in the near future and has even traded in her little car for a larger one.
She said: 'It's been lovely having twins as they have been absolutely brilliant – they are so well behaved, I can't believe it.
'To be honest though, the twins are behaving so well at the moment and are in a great routine.
'The support has been really good as everyone is taking a very active role. It might have something to do with so many twins in the family. We're all very close.'
'The chances of three generations of a family having twins are incredibly unlikely, and we'd have to put odds of 20,000 to one on it happening,' a spokeswoman said.
'It would be the biggest price on our website at the moment.'