The beautiful portraits of the quadruplets were done within 7 and a half hours. This is the first quadruplet birth in New Zealand in the past 20 years.
Quinn, Indie, Hudson, and Molly were born at Christchurch Women's Hospital on August 15, 2018, at 28 weeks and four days, to parents Kendall and Joshua MacDonald, and big brother – 3-year-old Brooklyn.
The newborns range in weight from 1.12 kg to 1.3 kg. All four newborns were first admitted to the neonatal 𝚌𝚛𝚒𝚝𝚒𝚌𝚊𝚕 care unit. Molly was the first to accomplish major developmental milestones at this time, according to the parents of four children.
To get a 12-week old to nap is something most new mum's struggle with so imagine getting four bubs to sleep and managing to photograph them doing it!
It's believed the fraternal and identical set of twins from Timaru are New Zealand's first set of quads since 1998. Photographer Cassandra English was given the opportunity to document their introduction in a "career-defining shoot".
"I've been dreaming up this session since I found out about Kendall carrying these four tiny miracles. The redhead triplets were a challenge, but four babies… challenge accepted.
"There were 13 nappy changes, nine bottles, numerous burps and farts (I lost count), and I only managed to only get 𝚟𝚘𝚖𝚒𝚝ed on twice," Cassandra laughs.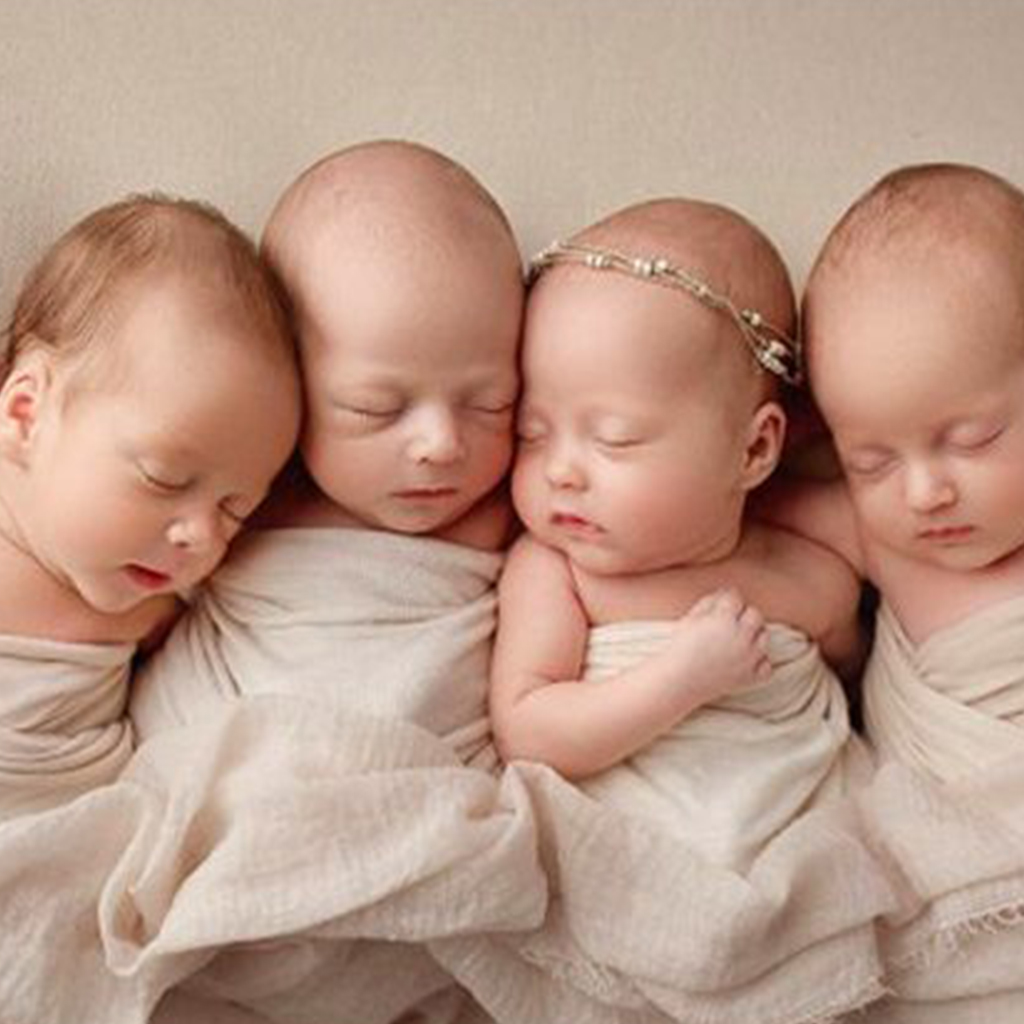 To bring her vision to life, English needed four babies, four assistants, three babies 'shushers', 27 bunches of fresh flowers, a handmade wreath, and a wooden bed made by my Dad.
The MacDonald family created a Facebook page after realizing the fascination over their impending arrivals.
In addition to 4 quadruplets, the MacDonald family also has their first son, Brooklyn, 3 years old this year. The image of 4 siblings was captured under the lens of infant photographer Cassandra English when the babies were 12 weeks old. For English, this is the "defining my career" photoshoot.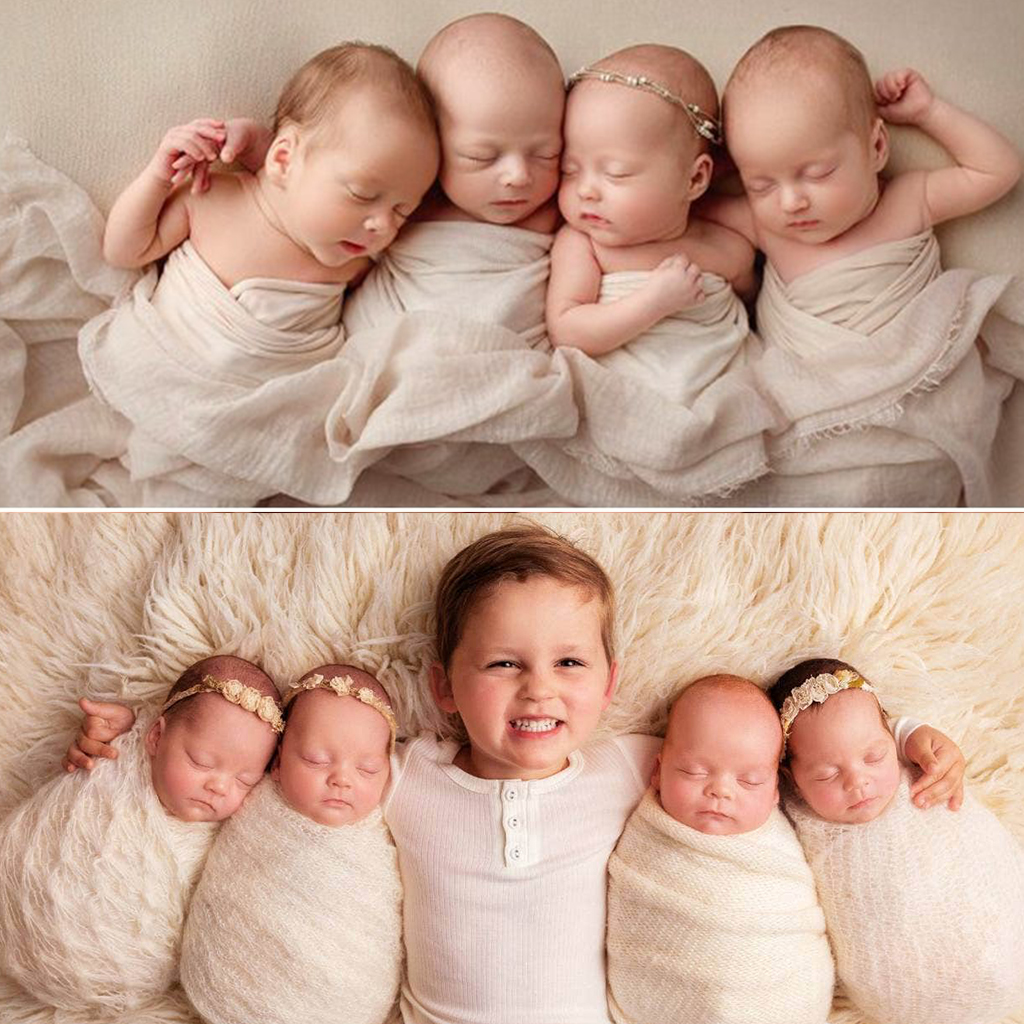 She said that they are special when lying next to each other and also when taking pictures with the eldest brother Brooklyn. Photographer English revealed: "In order to realize my idea, I need 4 babies, 4 assistants, 3 speakers that make the sounds babies are used to hearing from the 𝚠𝚘𝚖𝚋, 27 bouquets of fresh flowers, a homemade laurel wreath, and a wooden bed made by my father."