They are one in 15 million after a mother in Shanghai, China, gave birth to identical quadruplets. According to the People's Daily Online, the four daughters were born on July 7 in Shanghai, China, and were released from the hospital on September 22. After 31 weeks, the girls underwent a cesarean delivery and were kept in the hospital for observation.
The girls weigh 1,120g (39 ounces), 1,100g (38 ounces), 950g (33 ounces) and 780g (27 ounces), respectively. After that, the children were transferred to the children's hospital of Fudan University and received special care so that the doctors could assess their condition. Their 29-year-old mother told the press she already has a son and a daughter and worries that raising six children will be an economic burden on the family.
She is from Jiangxi province, but when it was revealed that she was expecting quadruplets, it was suggested that she go to Shanghai for better care. The youngest of the four, according to the report, had breathing issues that have since improved. Wu Weiqing, the children's mother, expressed her gratitude to the physicians and nurses to China.org.cn. Without them, girls wouldn't have developed as healthily.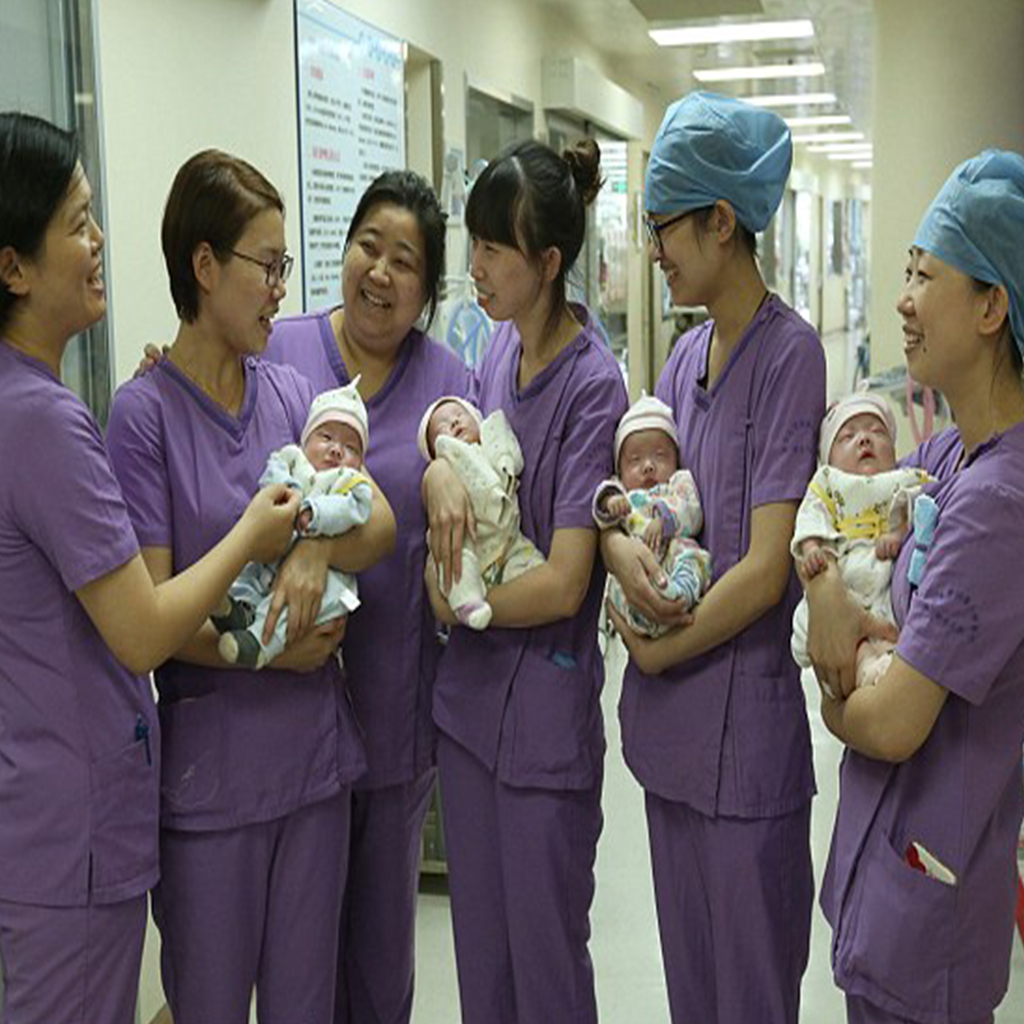 The total cost of the treatment was 400,000 yuan (£46,000) with nearly 300,000 yuan (£34,000) coming from two charities.