Mehmet Ali Sakiroglu, 26, and 33-year-old Mustafa Avci were also saved. The hospital facility where the couple was residing collapsed on February 6, devastating areas of southwestern Turkey and parts of Syria, trapping the pair within. The two kept on living despite all the odds until Friday, when the rescue crew was able to let them free. A man meets his daughter for the first time in earthquake-ravaged Turkey after being stranded under rubble for 11 days.
261 hours after the building crushed them, the men were miraculously pulled from the ruins on Friday. Despite everything, they made it long enough to be located, saved, and for Avci to greet her newborn daughter. His wife Bilge is shown for the first time meeting their daughter Almile in hospital photos. Although still attached to numerous medical tubes and lying in bed, Avci was seen kissing her daughter's head. Although he was lying on a hospital bed with medical tubes connected, and exhausted, he was regaining strength as he hugged his newborn daughter.
Incredible footage of his rescue in Hatay province shows him still able to talk on the phone while wrapped in a thermal blanket and wearing a neck brace. In the clip, he can be heard talking on his cell phone with a relative excitedly.
Fahri, how are you?' Avci was heard asking as a rescuer held the phone to his face. 'How are you, my dear brother?'
Their relatives were heard in disbelief: 'Brother? Where are you?'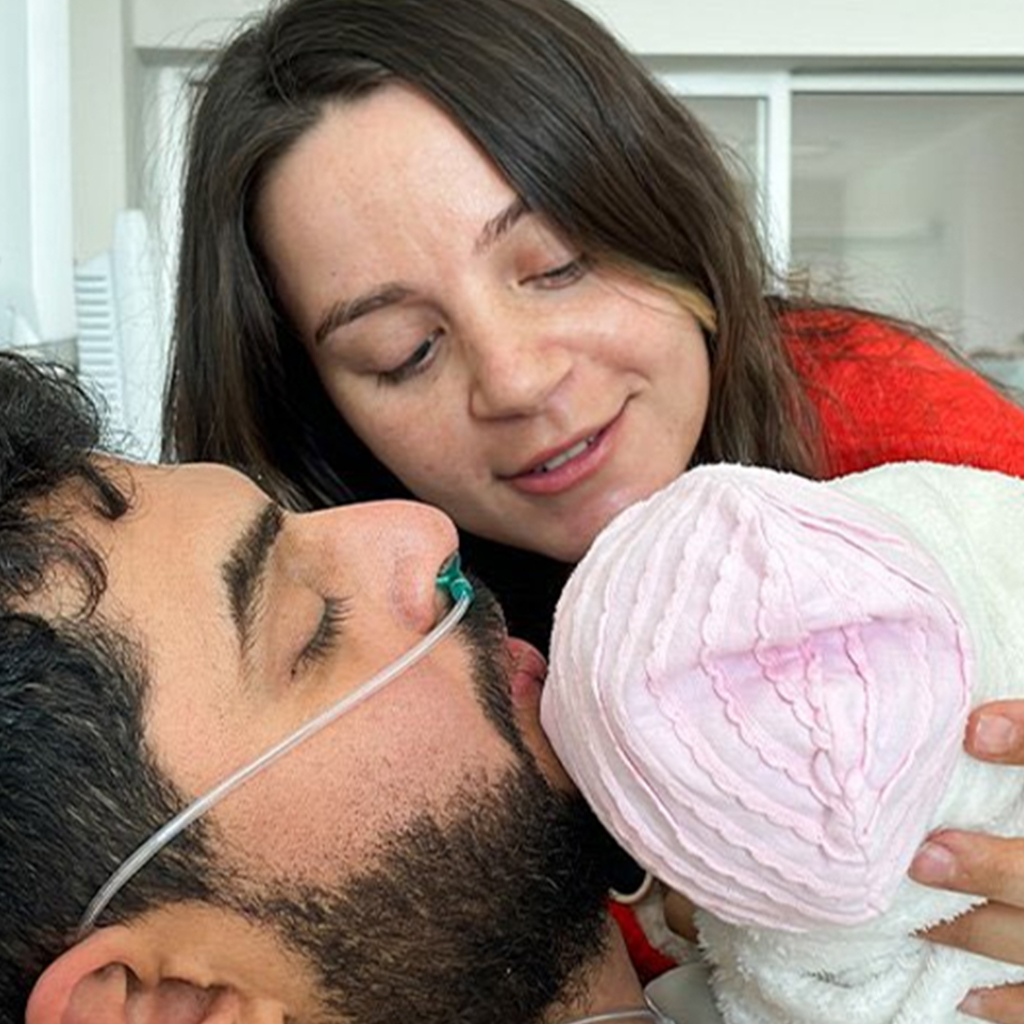 'I'm fine. I have no problem. I think I'm in training and research hospital. They will guide me wherever suitable. I have no problem,' Avci told the crying man on the other end of the line.
What are my parents doing? Have they all been rescued yet?" Avci wondered. They are all good. They are waiting for you,' replied the relative as Avci kissed the hand of the rescuer holding the phone, thanking him.