A baby girl who was born with a rare disease of the organs outside the body and is now six months old celebrated her first Christmas with her joyful parents. When Hannah and Simon Cox learned they were expecting their first child, they were ecstatic. Their joy, however, was short-lived as an ultrasound performed three months into their pregnancy revealed that their fetus had a catastrophic birth defect called a large umbilical hernia, which causes vital organs to develop outside of the child's body. One out of every five infants did not survive, they were informed. But despite their differences, Hannah and Simon persevere and hold fast to their trust in God as they travel the challenging and frequently stressful path leading up to childbirth.
The Coxes gave their daughter the name Elsie, which means "God is perfection," in addition to being their last name. And as they waited for Elsie to arrive, they clung to their faith and allowed God to lead them through the apprehension and uncertainty that came with such a difficult pregnancy. Hannah referred to her pregnancy as "extremely challenging and sometimes quite scary" because Elsie might have lungs, heart, or spinal issues in addition to liver, stomach, and spine issues. Outside of her body, her intestines are expanding.
Hannah is adamant about continuing to be pregnant and finding out as much as she can about Elsie's health despite the numerous obstacles they confront. Doctors had to take extra precautions to protect the membrane that encircles Elsie's external organs, which made the birthing process very challenging. The caesarean surgeon, James Aridas of the Center for Maternal and Fetal Medicine, described the umbilical hernia as being "sensitive and demanding" and the largest he had ever seen. Hannah was able to hear a tiny cry as Elsie was delivered at Mater Mothers Hospital, south of Brisbane, despite the hazards. Elsie was transported to the neonatal intensive care unit (NICU) after giving delivery and subsequently to the recovery room was placed on a ventilator. It has been a difficult and emotional time for the Coxes, but they still hope and pray for Elsie's health and happiness.
As Elsie got older, Hannah and Simon marveled at how their "miracle" kid managed to flourish despite all chances. Elsie's internal organs were gravitationally drawn back into her abdomen as she grew. The omphalocele, which continues to encircle and shield her internal organs, also grows skin. The remaining intestines will eventually need to be surgically moved into Elsie's tummy. Nevertheless, it keeps developing and progressing.
Elsie is now a six-month-old infant who is content and healthy. As they spend their first Christmas with their "miracle" daughter, Hannah and Simon are appreciative of the love and support of their relatives, friends, and the church community. Hannah reflects on their journey to get here as she point, she is filled with gratitude and deep confidence in God's plan for their family.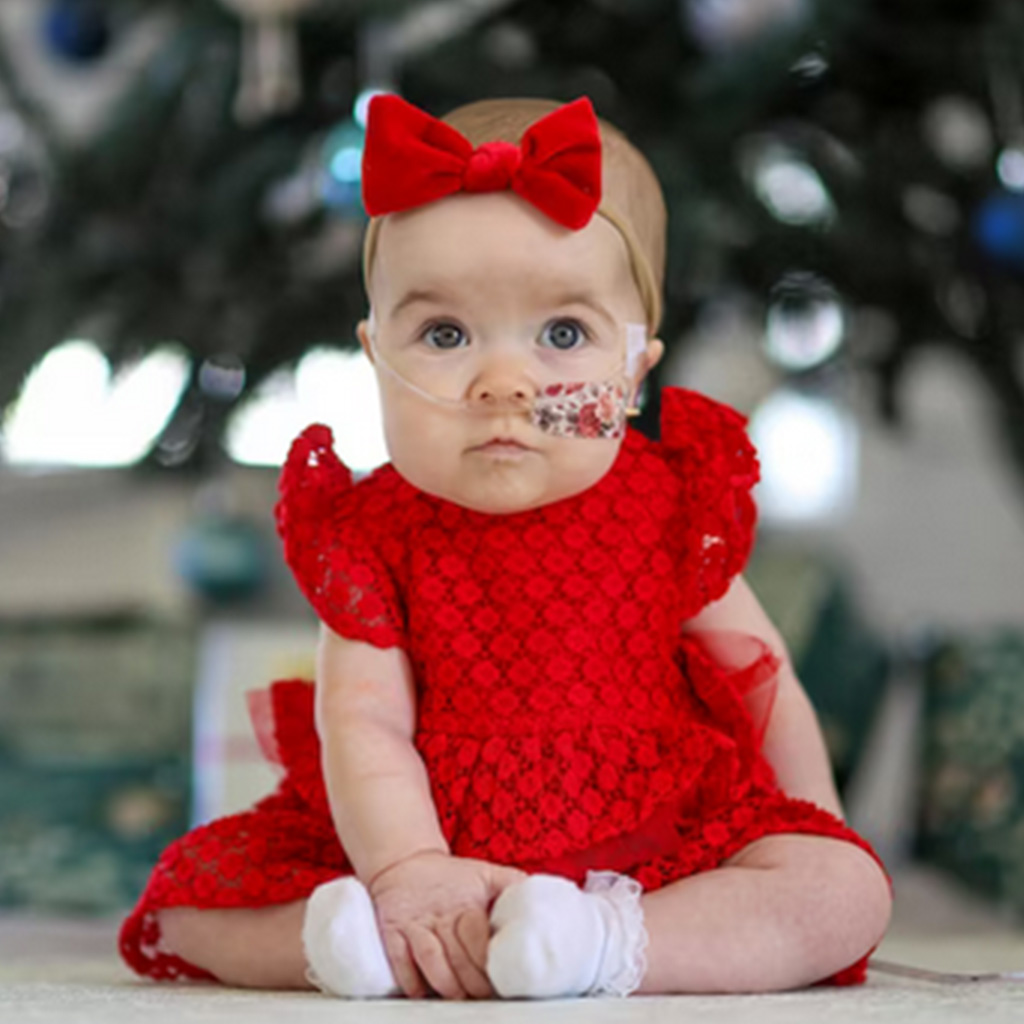 Hannah added, "We have to go with him and let him show her the way and help her, and we will do whatever we can. "We practice the Christian faith, and we belong to a church community. It doesn't make anything simpler, but it is unquestionably a haven and a support. Hannah's tale serves as an example of the strength of faith in God for parents who may be faced with the potential that their kid will be born with external organs.
She and Simon can look back on the past year with pride and excitement as they spend their first Christmas with Elsie, knowing they overcome enormous adversity and welcomed a "miracle" daughter. Their story is proof of God's love and grace.